Putzmeister Machine Cockpit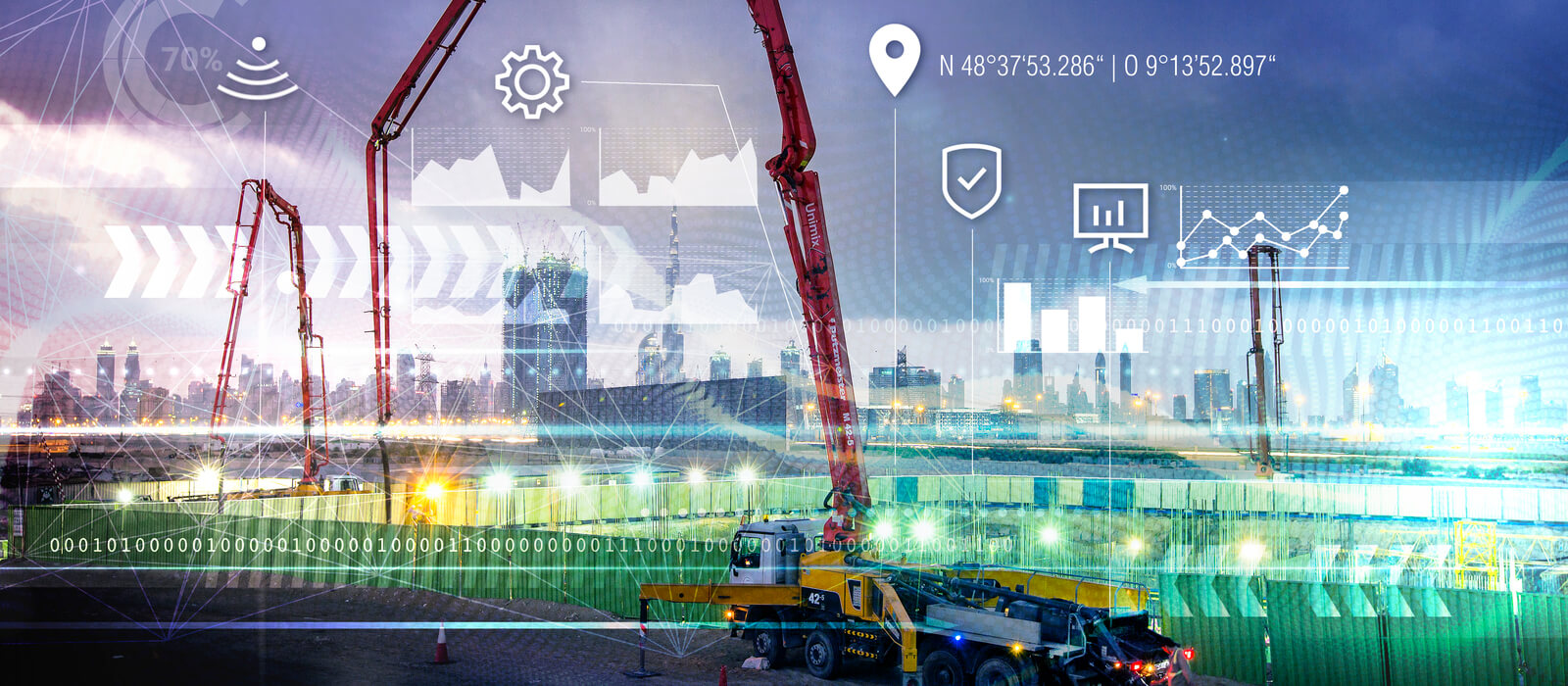 The Putzmeister Machine Cockpit is the information centre for your machine
The real-time dashboard enables you to keep an eye on all important figures: Delivery rate, machine utilisation, fuel consumption, and many more.
What your colleagues have to say about the Machine Cockpit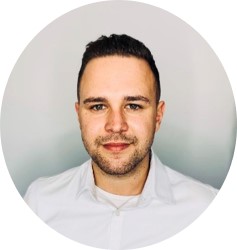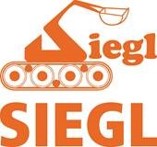 "The Machine Cockpit helps us track our mixers in real time. This way we always know what the machine is doing and never lose track of what is going on. We also appreciate that the Machine Cockpit provides information on the added amount of water and additives which enables us to always deliver the best concrete quality to our customers".
Kevin Zierer - Siegl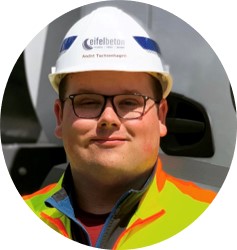 "We are very satisfied with the Putzmeister Machine Cockpit and use it every day. Especially the real-time view helps us to keep an eye on the progress of our construction sites, great!"
Andre Tuchtenhagen - Eifelbeton
With the Machine Cockpit, you can access all machine data from the browser-based interface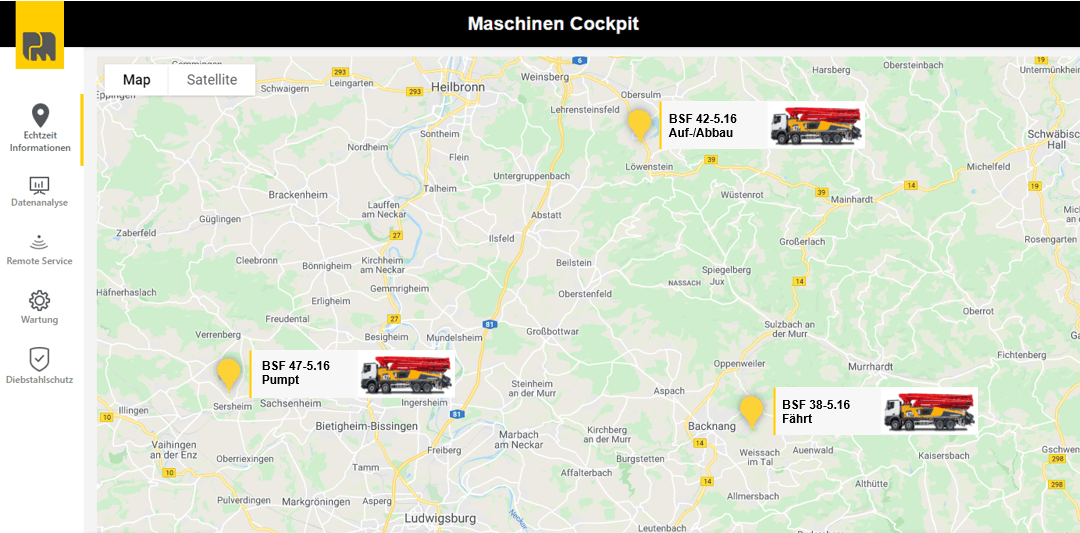 Real-time information
The construction-site status of your vehicles is visible in real time, allowing you to stay organised more easily as you always receive up-to-date information on their set-up site and work progress.
Data analysis
Key figures for delivery rate, machine use and fuel consumption enable you to reduce unproductive times, wear and fuel consumption across your fleet.
Maintenance
Messages for maintenance intervals and the upcoming replacement of spare parts preserve the machine value and prevent downtimes.
Remote service
You are notified of critical machine conditions. Remote diagnosis helps all those involved to identify faults and implement appropriate measures.
Exclusively available with the Machine Cockpit
Always stay one step ahead of the competition with the benchmark report.
This report, which we provide for our customers, compares the performance of your machine with that of a competing model. This data reveals potential improvements, so that you can make sure that your fleet is working even more efficiently. Always stay one step ahead of your competition with the Putzmeister Machine Cockpit.
One service – many advantages
Increased productivity Full transparency thanks to online dashboard providing real-time information.
Better efficiency Important key figures make it possible to reduce unproductive times and fuel consumption across your fleet.
Improved safety Warnings issued when the concrete pump leaves defined working areas
Do you have any questions? We are always happy to answer them.
Marc Seifert
Responsible for: Europe
E-mail: Marc.Seifert@putzmeister.com
Tel. +49 (0) 7127 599 7673
Kevin Eichele
Responsible for: Africa, America, Asia Pacific, India, Middle East
E-mail: Kevin.Eichele@putzmeister.com
Tel. +49 (0) 7127 599 348
More efficient, productive and safer – your pump with the Machine Cockpit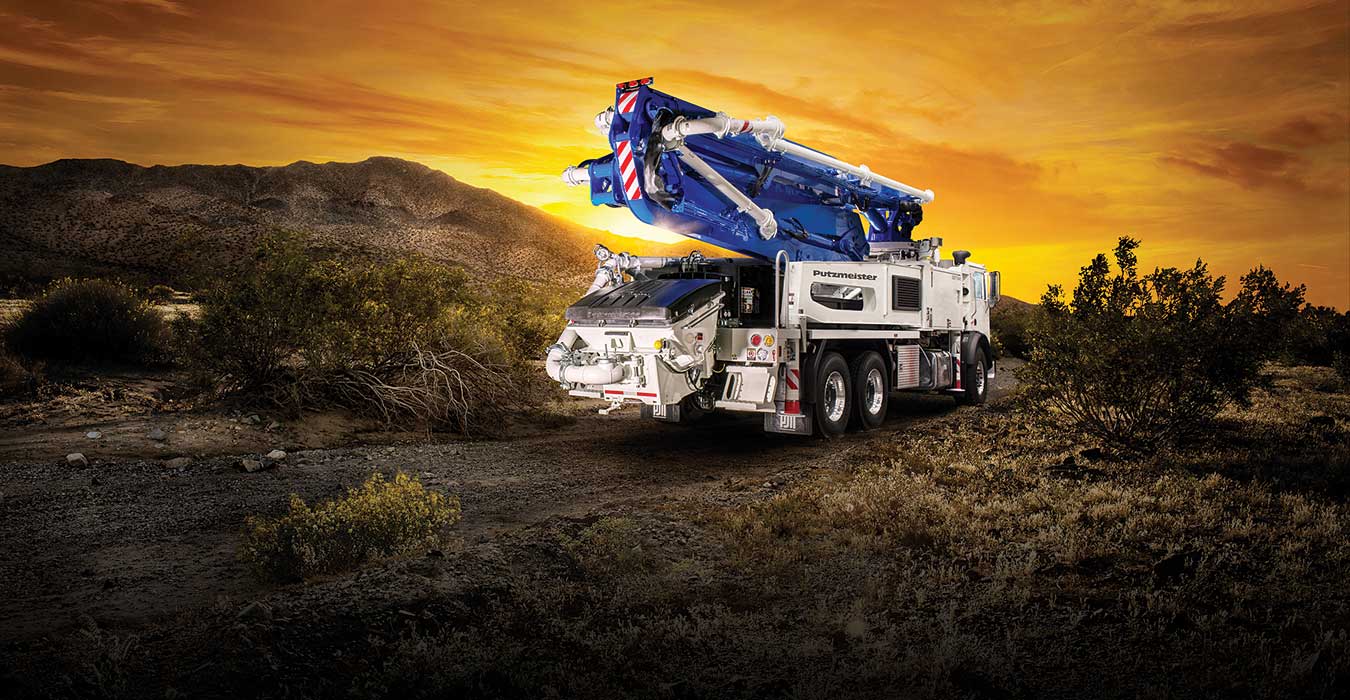 You can test the Machine Cockpit free of charge.
Test the functions of the Machine Cockpit now with the free demo version.