A World of Opportunities Needs a World of Support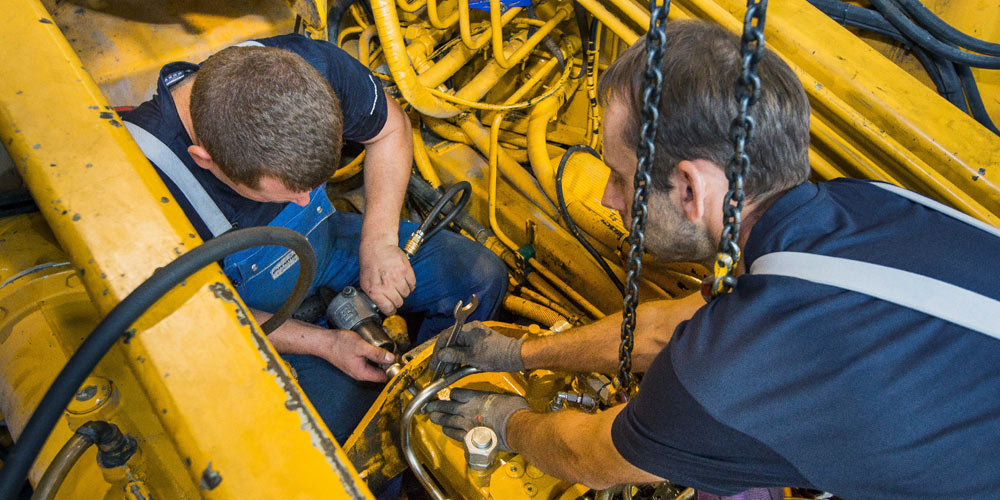 Our service teams and dealers are trained across our entire range of products so you can call just one contact to have your problem solved. We know that in construction, time is money - so our technical support teams are known to revert to clients in the shortest possible time.
At Putzmeister, we understand our customers' business often takes them to the remote corners of the earth. And we do our best to support them wherever they are with our quick and competent after sale-services across the globe.
We build machines that don't break down or require servicing, but even the best-built systems can face issues from time to time, since our products are used in situations where there is tremendous wear and tear.
We understand this and help our clients identify the problems that they're facing, offer solutions, and deliver genuine parts at the earliest to reduce downtime of the machine.
Our support includes:
A global network of service stations, workshops, and support centers.
Experienced and competent engineers to resolve emergencies, offer advice, and answer questions.
Access to relevant technical information on machines and their applications, along with consulting services.
Top-class training in safety, maintenance, and right usage of the machine for operators and workshop managers.
Preventative maintenance and extended warranty.
Genuine parts.
On-site service – what to expect
On-site have the shortest turnaround times.
Putzmeister manufactures robust products that are used on job sites in various environments and terrains around the world.
We provide on-site service and support to maximize productivity and to ensure smooth and continuous work flow. This helps you adhere to tight schedules and timelines.
Our experienced and competent field service personnel offer all-round technical assistance, resolve emergencies and tackle customers' issues on a priority basis at job sites across the planet. To reduce machine downtime, we ensure that genuine parts are delivered to the site at the earliest.
Further, we provide on-site training in safety, maintenance, and usage of our machines. Our clients also have access to all relevant technical information on machines and their applications.
Remote control repair
State-of-the-art electronics repair center
Putzmeister offers in-house and field service support for electrical testing and repairs of all electronic components from various brand name suppliers, including the cable and radio remote controls that are used with our machines. The Putzmeister Electronic Repair Center is fully equipped with state-of-the-art testing equipment and advanced tools needed for electronic repairs or modifications. In addition to in-house and field-service assistance for electrical problems, we also have an in-house research and development team that builds and tests prototypes. We also handle select warranty repairs on electronic components.
Check the availability of services in your region
Download Information about approved hydraulic fluids (pdf file)