Back to Overview
BSA 2110 HP D5
The specialist for long-distance pumping and building construction projects with the latest US Tier 4 diesel engine.
In the development of the proven BSA 2110 HP D we had an ambitious goal: to bring the issue directives to the needs of our customers in accordance. With the result that you can even increase compliance with the emission limits with more power and reduced fuel consumption your competitiveness in the future.
The BSA 2110 HP D5 is powered by a modern Caterpillar 6-cylinder diesel in-line engine. This engine complies with U.S. EPA Tier 4 emissions standards, among others.
The engine is equipped with a factory-mounted exhaust aftertreatment system to meet the legal requirements. This consists of a combination of DOC (diesel oxidation catalyst), DPF (diesel particulate filter) and SCR (selective catalytic reduction).
The BSA 2110 HP D5 is ideal for long distance pumping and highrise applications. Please contact our technical department if you want to use the machine in highly regulated countries with other exhaust emission certificates.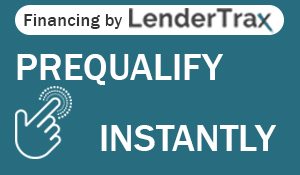 Key Features
Certified to U.S. EPA Tier 4 (40CFR1039), CARB Tier 4 (13CCR2423)
CE mark
Less operating costs
Reduced noise development
External gate valve connection is standard
Optimum air flow with pressure ventilation makes it suitable for all weather condition
Up to 15% more performance comparable with Stage III/ Tier 3 engines
Product Technical Attributes is temporarily unavailable.
BSA 2110 HP D5 Data Sheet EN
pdf | 337 KB
BSA 2110 HP D5 Typenblatt DE
pdf | 337 KB
BSA Stationary Concrete Pumps Brochure EN
pdf | 2 MB
BSA Stationäre Betonpumpen Prospekt DE
pdf | 2 MB
BSA Pompes à Béton Stationnaires Brochure FR
pdf | 2 MB
BSA Bombas de Hormigón Estacionarias Catálogo ES
pdf | 2 MB
BSA Bombas de betão estacionárias Prospecto PT
pdf | 2 MB
BSA Stationary Concrete Pumps Brochure US
pdf | 2 MB
BSA Bombas de Remolque Catálogo ES
pdf | 1 MB